LOVE QUOTES
quotations about love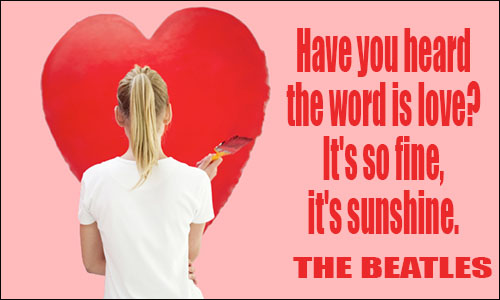 Love is jealous that any should come before her, or after. She would be all in all. If a man will trust her and live in her, he shall know all things.
JENNETTE LEE, The Ibsen Secret
370 likes
---
Love never dies a natural death. It dies because we don't know how to replenish its source. It dies of blindness and errors and betrayals. It dies of illness and wounds; it dies of weariness, of witherings, of tarnishings.
ANAIS NIN, Cities of the Interior
260 likes
---
Everyone has a right to love and be loved, and nobody on this earth has the right to tell anyone that their love for another human being is morally wrong.
BARBRA STREISAND, The Advocate, Aug. 17, 1999
193 likes
---
Friendship often ends in love; but love in friendship -- never.
CHARLES CALEB COLTON, Lacon
126 likes
---
Love will not serve those who do not live for her, and in her, and to whom she is not the breath of life.
JENNETTE LEE, The Ibsen Secret
125 likes
---
Seize the moments of happiness, love and be loved! That is the only reality in the world, all else is folly.
LEO TOLSTOY, War and Peace
124 likes
---
Love your enemies.
BIBLE, Matthew 5:44
98 likes
---
Love doesn't just sit there, like a stone, it has to be made, like bread; re-made all the time, made new.
URSULA K. LE GUIN, The Lathe of Heaven
82 likes
---
I knew what love was supposed to be: obsession with undertones of nausea.
MARGARET ATWOOD, Cat's Eye
75 likes
---
Love is the hastening gravitation of spirit towards spirit, and body towards body, in the joy of creation.
D. H. LAWRENCE, "Love"
58 likes
---
The way you make love
is the way God will be with you.
RUMI, The Book of Love
53 likes
---
In the end, the love you take is equal to the love you make.
THE BEATLES, "The End", Abbey Road
52 likes
---
When one loves somebody everything is clear -- where to go, what to do -- it all takes care of itself and one doesn't have to ask anybody about anything.
MAXIM GORKY, attributed, How to Achieve Peace of Mind
42 likes
---
Love was the flower of life, and blossomed unexpectedly and without law, and must be plucked where it was found, and enjoyed for the brief hour of its duration.
D. H. LAWRENCE, The Rainbow
37 likes
---
How do I love thee? Let me count the ways.
I love thee to the depth and breadth and height
My soul can reach.
ELIZABETH BARRETT BROWNING, Sonnets from the Portuguese
27 likes
---
Love and a cough cannot be hid.
GEORGE HERBERT, Jacula Prudentum
27 likes
---
For love is a mantle and love is a fire
And love is a velvet dress;
I have seen them pass as I roamed the moor
In my rags and nakedness.
KARLE WILSON BAKER, "The Moor-child", Blue Smoke
27 likes
---
They do not love that do not show their love.
WILLIAM SHAKESPEARE, The Two Gentlemen of Verona
25 likes
---
The course of true love never did run smooth.
WILLIAM SHAKESPEARE, A Midsummer Night's Dream
25 likes
---
Love holds everything together with a girdle of barbed wire encased in a sheath of pink cotton wool.
TIM LOTT, "Love is ... a torment and a joy. And it's not for softies", The Guardian, July 22, 2016
25 likes
---