LOVE QUOTES X
quotations about love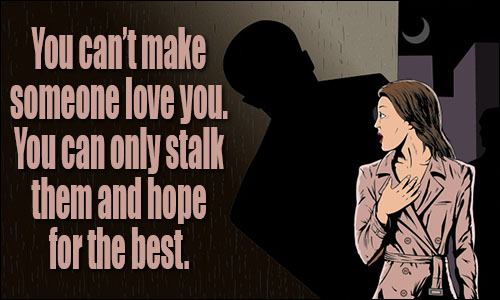 Love could never come to full fruition till it was destroyed.
JOHN GALSWORTHY, Fraternity
1 likes
---
This is the morning of our love
It's just the dawning of our love
I feel you
Your heart it sings
I feel you
The joy it brings
Where heaven waits
Those golden gates
And back again
You take me to
And lead me through oblivion
DEPECHE MODE, "I Feel You", Songs of Faith and Devotion
1 likes
---
O what a heaven is love! O what a hell!
THOMAS DEKKER, Blurt, Master Constable
1 likes
---
You need a high degree of corruption or a very big heart to love absolutely everything.
GUSTAVE FLAUBERT, November
1 likes
---
The blood of love welled up in my heart with a slow pain.
SYLVIA PLATH, The Unabridged Journals of Sylvia Plath
1 likes
---
Love is all there is, it makes the world go 'round
Love and only love, it can't be denied
No matter what you think about it
You just won't be able to do without it
Take a tip from one who's tried
BOB DYLAN, "I Threw It All Away", Nashville Skyline
1 likes
---
Why is the measure of love loss?
JEANETTE WINTERSON, Written on the Body
1 likes
---
People who are having a love-sex relationship are continuously lying to each other because the very nature of the relationship demands that they do, because you have to make a love object of this person, which means that you editorialize about them. You know? You cut out what you don't want to see, you add this if it isn't there. And so therefore you're building a lie.
TRUMAN CAPOTE, Truman Capote: Conversations
1 likes
---
The only everyday and eternal reality was love.
GABRIEL GARCIA MARQUEZ, One Hundred Years of Solitude
1 likes
---
Love had a thousand shapes.
VIRGINIA WOOLF, To the Lighthouse
1 likes
---
Who is he who will affirm that there must be a web of flesh and bone to hold the shape of love?
WILLIAM FAULKNER, "Beyond"
1 likes
---
Let me begin by telling you that I was in love. An ordinary statement, to be sure, but not an ordinary fact, for so few of us learn that love is tenderness, and tenderness is not, as a fair proportion suspect, pity; and still fewer know that hapiness in love is not the absolute focusing of all emotion in another: one has always to love a good many things which the beloved must come only to symbolize; the true beloveds of this world are in their lovers's eyes lilac opening, ship lights, school bells, a landscape, remembered conversations, friends, a child's Sunday, lost voices, one's favourite suit, autumn and all seasons, memory, yes, it being the earth and water of existence, memory.
TRUMAN CAPOTE, Other Voices, Other Rooms
1 likes
---
Love is the cheapest of religions.
CESARE PAVESE, This Business of Living, Dec. 21, 1939
1 likes
---
The Venus flytrap, a devouring organism, aptly named for the goddess of love.
TENNESSEE WILLIAMS, Suddenly Last Summer
1 likes
---
Love in the young requires as little of hope as of desire to feed upon.
WILLIAM FAULKNER, Light in August
1 likes
---
I try to keep deep love out of my stories because, once that particular subject comes up, it is almost impossible to talk about anything else. Readers don't want to hear about anything else. They go gaga about love. If a lover in a story wins his true love, that's the end of the tale, even if World War III is about to begin, and the sky is black with flying saucers.
KURT VONNEGUT, The Paris Review, spring 1977
1 likes
---
Are not all loves secretly the same? A hundred flowers sprung from a single root.
TANITH LEE, Delirium's Mistress
1 likes
---
And when two people have loved each other
see how it is like a
scar between their bodies,
stronger, darker, and proud;
how the black cord makes of them a single fabric
that nothing can tear or mend.
JANE HIRSHFIELD, "For What Binds Us"
1 likes
---
We value love not because it's stronger than death but because it's weaker. Say what you want about love: death will finish it. You will not go on loving in the grave, not in any physical way that will at all resemble love as we know it on earth. The perishable nature of love is what gives love its importance in our lives. If it were endless, if it were on tap, love wouldn't hit us the way it does.
JEFFREY EUGENIDES, My Mistress's Sparrow Is Dead
1 likes
---
No one can genuinely love the world, which is too large to love entire. To love all the world at once is pretense or dangerous self-delusion. Loving the world is like loving the idea of love, which is perilous because, feeling virtuous about this grand affection, you are freed from the struggles and the duties that come with loving people as individuals.
DEAN KOONTZ, Odd Hours
1 likes
---