LOVE QUOTES X
quotations about love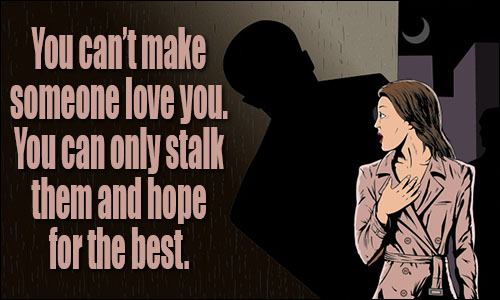 Love is the impulse which directs the world,
And all things know it and obey its power.
Man, in the maelstrom of his passions whirled;
The bee that takes the pollen to the flower;
The earth, uplifting her bare, pulsing breast
To fervent kisses of the amorous sun;--
Each but obeys creative Love's behest,
Which everywhere instinctively is done.
ELLA WHEELER WILCOX, "What Love Is"
1 likes
---
All love that has not friendship for its base,
Is like a mansion built upon the sand.
Though brave its walls as any in the land,
And its tall turrets lift their heads in grace;
Though skilful and accomplished artists trace
Most beautiful designs on every hand,
And gleaming statues in dim niches stand,
And fountains play in some flow'r-hidden place:
Yet, when from the frowning east a sudden gust
Of adverst fate is blown, or sad rains fall
Day in, day out, against its yielding wall,
Lo! the fair structure crumbles to the dust.
Love, to endure life's sorrow and earth's woe,
Needs friendship's solid masonwork below.
ELLA WHEELER WILCOX, "Upon the Sand"
1 likes
---
Love, unconquerable,
Waster of rich men, keeper
Of warm lights and all-night vigil
In the soft face of a girl:
Sea-wanderer, forest-visitor!
Even the pure immortals cannot escape you,
And mortal man, in his one day's dusk,
Trembles before your glory.
SOPHOCLES, Antigone
1 likes
---
Love is as bitter as the dregs of sin,
As sweet as clover-honey in its cell;
Love is the password whereby souls get in
To Heaven--the gate that leads, sometimes, to Hell.
ELLA WHEELER WILCOX, "What Love Is"
1 likes
---
But now I know that there is no killing
A thing like Love, for it laughs at Death.
There is no hushing, there is no stilling
That which is part of your life and breath.
You may bury it deep, and leave behind you
The land, the people that knew your slain;
It will push the sods from its grave, and find you
On wastes of water or desert plain.
ELLA WHEELER WILCOX, "From the Grave"
1 likes
---
One of the nice things about having a lover, it makes you think about everything anew. The rest of your life becomes a kind of movie, flat and even rather funny.
JOHN UPDIKE, Rabbit Redux
1 likes
---
How does Love speak?
In the faint flush upon the telltale cheek,
And in the pallor that succeeds it; by
The quivering lid of an averted eye--
The smile that proves the parent to a sigh
Thus doth Love speak.
ELLA WHEELER WILCOX, "Love's Language"
1 likes
---
Love is the centre and circumference;
The cause and aim of all things--'tis the key
To joy and sorrow, and the recompense
For all the ills that have been, or may be.
ELLA WHEELER WILCOX, "What Love Is"
1 likes
---
Love is the only thing that pays for birth,
Or makes death welcome. Oh, dear God above
This beautiful but sad, perplexing earth,
Pity the hearts that know--or know not--Love!
ELLA WHEELER WILCOX, "What Love Is"
1 likes
---
I love Love -- though he has wings,
And like light can flee.
PERCY BYSSHE SHELLEY, "Rarely, Rarely, Comest Thou"
1 likes
---
Love is blindness
I don't want to see
Won't you wrap the night
Around me
Oh my heart
Love is blindness
U2, "Love Is Blindness", Achtung Baby
1 likes
---
Hatred stirs up dissension, but love covers over all wrongs.
BIBLE, Proverbs 10:12
1 likes
---
Love is the key to felicity, nor is there a heaven to any who love not. We enter Paradise through its gates only.
AMOS BRONSON ALCOTT, Table Talk
1 likes
---
Love is a very ancient force, which served its purpose in its day but no longer is essential for the survival of the species.
FRANK HERBERT, Heretics of Dune
1 likes
---
Who strikes man with love -- God or the Devil?
LEONID ANDREYEV, He Who Gets Slapped
1 likes
---
Love is free: to promise for ever to love the same woman, is not less absurd than to promise to believe the same creed: such a vow in both cases, excludes us from all enquiry.
PERCY BYSSHE SHELLEY, notes, Queen Mab
1 likes
---
You ought to love all mankind; nay, every individual of mankind. You ought not to love the individuals of your domestic circles less, but to love those who exist beyond it more.
PERCY BYSSHE SHELLEY, "Essay on Christianity"
1 likes
---
Only love makes fruitful the soul.
JOHN GALSWORTHY, Beyond
1 likes
---
Between the horses of love and lust we are trampled underfoot.
U2, "So Cruel", Achtung Baby
1 likes
---
Love, like reputation, once fled, never returns more.
APHRA BEHN, The History of the Nun
1 likes
---