LIFE QUOTES VII
quotations about life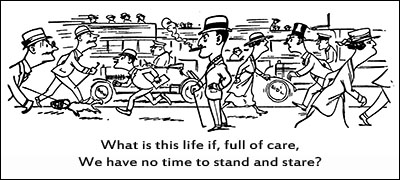 And if sometimes, commingled with life's wine,
We find the wormwood, and rebel and shrink,
Be sure a wiser hand than yours or mine
Pours out this potion for our lips to drink.
MAY RILEY SMITH, "Sometime"
1 likes
---
Like a ghostly roll of drums remorselessly beat the measure of life.
VIRGINIA WOOLF, To the Lighthouse
1 likes
---
Life has a value only when it has something valuable as its object.
GEORG WILHELM FRIEDRICH HEGEL, Lectures on the Philosophy of History
1 likes
---
Life should be touched, not strangled.
RAY BRADBURY, Farewell Summer
1 likes
---
Life is a system of recurrent pairs, the poison and the antidote being eternally packaged together by some considerate heavenly druggist.
MARY MCCARTHY, The Hounds of Summer and Other Stories
1 likes
---
Why, what in the world should we care for if it's not our lives, the only gift the Lord never offers us a second time?
MARCEL PROUST, Swann's Way
1 likes
---
Life achieves its summit when it does to the uttermost that which it was equipped to do.
JACK LONDON, White Fang
1 likes
---
There is no cure for birth and death save to enjoy the interval.
GEORGE SANTAYANA, "War Shrines", Soliloquies in England and Later Soliloquies
1 likes
---
Life, like the boring drunk at the office party, keeps seeking you out, leaning on you, killing you with pointless yarns and laughing bad-breathed in your face at its own unfunny jokes.
GLEN DUNCAN, The Last Werewolf
1 likes
---
I wear the chain I forged in life....I made it link by link, and yard by yard; I girded it on of my own free will, and of my own free will I wore it.
CHARLES DICKENS, A Christmas Carol
1 likes
---
Living is one constant and perpetual instant when the arras-veil before what-is-to-be hangs docile and even glad to the lightest naked thrust if we had dared, were brave enough (not wise enough: no wisdom needed here) to make the rending gash.
WILLIAM FAULKNER, Absalom, Absalom!
1 likes
---
If it is true ... that no one has a life worth thinking about whose life story cannot be told, does it not then follow that life could be, even ought to be, lived as a story, that what one has to do in life is to make the story come true?
HANNAH ARENDT, Men in Dark Times
1 likes
---
Life itself is but the shadow of death, and souls departed but the shadows of the living. All things fall under this name. The sun itself is but the dark simulacrum, and light but the shadow of God.
SIR THOMAS BROWNE, Cyrus' Garden
1 likes
---
Life figures itself to me as a festal or funereal procession.
NATHANIEL HAWTHORNE, "The Procession of Life"
1 likes
---
Whoever has lived long enough to find out what life is, knows how deep a debt of gratitude we owe to Adam, the first great benefactor of our race. He brought death into the world.
MARK TWAIN, The Tragedy of Pudd'nhead Wilson
1 likes
---
Life is an incurable disease.
ABRAHAM COWLEY, To Dr. Scarborough
1 likes
---
Dost thou love life? Then do not squander time, for that's the stuff life is made of.
BENJAMIN FRANKLIN, Poor Richard's Almanac
1 likes
---
Life is always uncertain, and common prudence dictates to every man the necessity of settling his temporal concerns, while it is in his power, and while the mind is calm and undisturbed.
GEORGE WASHINGTON, letter to Mrs. Martha Washington, Jun. 18, 1775
1 likes
---
For life, with all it yields of joy and woe,
And hope and fear, -- believe the aged friend --
Is just a chance o' the prize of learning love.
ROBERT BROWNING, A Death in the Desert
1 likes
---
I know that life is a journey I must accept and that pain and confusion are temporary. I know that if I follow my heart, it will lead me where I belong.
JOSH GROBAN, O Magazine, Jan. 2007
1 likes
---