LIFE QUOTES VIII
quotations about life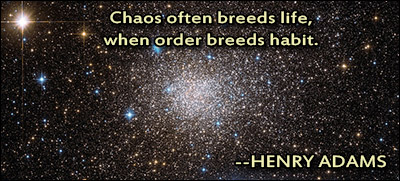 Life is what happens to you while you're busy making other plans.
JOHN LENNON, "Beautiful Boy (Darling Boy)", Double Fantasy
1 likes
---
Life ... is not about how fast you run or even with what degree of grace. It's about perseverance, about staying on your feet and slogging forward no matter what.
DEAN KOONTZ, Odd Thomas
1 likes
---
Every person, all the events of your life are there because you have drawn them there. What you choose to do with them is up to you.
RICHARD BACH, Illusions
1 likes
---
Do you know the only value life has is what life puts upon itself? And it is of course overestimated, for it is of necessity prejudiced in its own favour.
JACK LONDON, The Sea Wolf
1 likes
---
The world is a grindstone and life is your nose.
FRED ALLEN, attributed, The Mammoth Book of Comic Quotes
1 likes
---
The facts of life are the impossibilities of fiction.
JEROME K. JEROME, "The Materialisation of Charles and Mivanway"
1 likes
---
The eternal present is the space within which your whole life unfolds, the one factor that remains constant. Life is now. There was never a time when your life was not now, nor will there ever be.
ECKHART TOLLE, The Power of Now
1 likes
---
It's only life. We all get through it.
DEAN KOONTZ, Dark Rivers of the Heart
1 likes
---
As you speed along the highway of life ... you might pause and consider. When everything's coming your way, maybe you're driving in the wrong lane.
JOSEPH FINDER, Paranoia
1 likes
---
Calm down, you'll live longer.
RICHARD LAYMON, The Stake
1 likes
---
Life is the wave's deep whisper on the shore
Of a great sea beyond.
HENRY ABBEY, "The Roman Sentinel"
1 likes
---
All research suggests that life on this Earth is an accident, that if you take a kettle of primordial soup and shake it enough, shock it enough, even freeze it enough, you get organic compounds. Allow these compounds to suffer random accidents long enough and you get life. That's life with a capital L. The fundamentalists are outraged that something as sacred and important as Life could be an accident. They want it to be a result of a command, a plan, a blueprint, a simple, orderly, well-engineered, easily understood project designed by a deity who ... would figure all tolerances and fudge them by a safety factor of five or ten. Well, fuck them. Accidents happen. We're one of them.
DAN SIMMONS, Lovedeath
1 likes
---
When people say that they are happy with their lives, they do not usually mean that they are literally joyful, or experiencing pleasure, all the time. They mean that, upon reflection on the balance sheet of pleasures and pains, they feel the balance to be reasonably positive over the long term.
DANIEL NETTLE, Happiness: The Science Behind Your Smile
1 likes
---
We find that the more a cultivated reason devotes itself to the aim of enjoying life and happiness, the further does man get away from true contentment.
IMMANUEL KANT, Groundwork for the Metaphysics of Morals
1 likes
---
Life asks for a preparation as complete as we can afford; the great contest should be fought with spirit but with good temper always; we should never think the game lost while it is still going; and finally we should have the satisfaction of quitting the field able to say: I did my best.
ARTHUR LYNCH, Moods of Life
1 likes
---
Life is magical. There is something wonderful in being alive, in having within one's self all sorts of possibilities.
ARTHUR LYNCH, Moods of Life
1 likes
---
So life discloses--
Howe'er the pathway curve or turn--
New hopes that rise, new stars that burn
In changing splendor night or day;
New joys that drive old griefs away.
ANDREW DOWNING, "Among the Roses"
1 likes
---
Life is a voyage, and we are all sailing under sealed orders. We plan, plot, scheme and arrange, and some fine day Fate steps in and our dreams are tossed into the yeasty deep. We grin and bear it--anyway we bear it: it is the only thing to do.
ELBERT HUBBARD, The American Bible
1 likes
---
Life is a theatre of alarms and contentions.
CHARLES HORTON COOLEY, Human Nature and the Social Order
1 likes
---
Life isn't what you think it is. It's like water, and the young let it trickle away between their fingers without even noticing. Cup your hands, keep it safe. Life eventually becomes something else, something hard, something simple, something you can hold in your hand and nibble on contentedly as you sit in the sun.
JEAN ANOUILH, Antigone
1 likes
---