WOMEN QUOTES V
quotations about women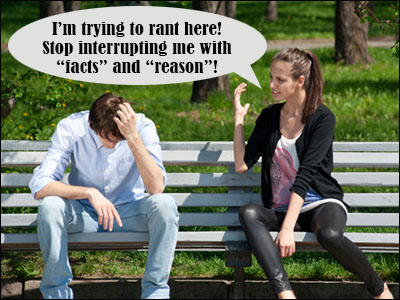 When once the woman has tempted us, and we have tasted the forbidden fruit, there is no such thing as checking our appetites, whatever the consequences may be.
GEORGE WASHINGTON, letter to Mrs. Richard Stockton, September 2, 1783
1 likes
---
Of all the paths lead to a woman's love
Pity's the straightest.
JOHN FLETCHER, The Knight of Malta
1 likes
---
In societies where men are truly confident of their own worth, women are not merely tolerated but valued.
AUNG SAN SUU KYI, Keynote Address at NGO Forum on Women, Beijing China, August 31, 1995
1 likes
---
Two women can't share a house comfortably, no matter how fond they might be of each other. It's got to be one woman's kitchen.
NORA ROBERTS, Blue Smoke
1 likes
---
A woman is rarely up to date on the subject of her age.
ROBERT ELLIOTT GONZALES, Poems and Paragraphs
1 likes
---
Twenty years of romance make a woman look like a ruin, but twenty years of marriage make her something like a public building.
OSCAR WILDE, A Woman of No Importance
1 likes
---
Marriage is a bribe to make a housekeeper think she's a householder.
THORNTON WILDER, The Matchmaker
1 likes
---
If you don't think women are explosive, drop one.
GERALD F. LIEBERMAN, attributed, Dim Wit: The Stupidest Quotes of All Time
1 likes
---
What we like about women is sensuality, wildness, hormones. Women who make a song and dance about their intuition.
YASMINA REZA, The God of Carnage
1 likes
---
It's the silliest lie a sensible man like you ever believed, to say a woman makes a house comfortable. It's a story got up, because the women are there, and something must be found for 'em to do. I tell you there isn't a thing under the sun that needs to be done at all, but what a man can do better than a woman, unless it's bearing children, and they do that in a poor make-shift way; it had better ha' been left to the men.... I tell you, a woman 'ull bake you a pie every week of her life, and never come to see that the hotter th' oven the shorter the time.
GEORGE ELIOT, Adam Bede
1 likes
---
Women are beautiful when they're young, and not after. Men can still preserve their sex appeal well into old age.... Some men can maintain, if they embrace it ... cragginess, weary masculinity. Women just get old and fat and wrinkly.
TRACY LETTS, August: Osage Country
1 likes
---
Modesty is the richest ornament of a woman ... the want of it is her greatest deformity.
CHARLES CALEB COLTON, Lacon
1 likes
---
While a woman is losing confidence in a man she is usually reposing it in another.
LEWIS F. KORNS, Thoughts
1 likes
---
No man can have a reasonable opinion of women until he has long lost interest in hair-restorers.
AUSTIN O'MALLEY, Keystones of Thought
1 likes
---
Can a woman entertain a man and a pet at the same time? I say unto thee, one of the twain shall suffer jealousy.
GELETT BURGESS, The Maxims of Methuselah
1 likes
---
The ladies usually go for the biggest damn fool they can find; that is why the human race stands where it does today: we have bred the clever and lasting Casanovas, all hollow inside, like the chocolate Easter bunnies we foster upon our poor children.
CHARLES BUKOWSKI, Notes of a Dirty Old Man
1 likes
---
A goodlookin horse is like a goodlookin woman.... They're always more trouble than what they're worth. What a man needs is just one that will get the job done.
CORMAC MCCARTHY, All the Pretty Horses
1 likes
---
Some women think they need to be overpowering in order to be powerful. This is so far from the truth. What is so great about being a women is how powerful we are quite naturally.
ROBI LUDWIG, interview, The Romance Files, February 16, 2011
1 likes
---
Women are raised to be "Type A's"; they are perfectionists who make all their roles priorities. And then we further stress ourselves by overscheduling and refusing to drop old roles simply because we've picked up new ones. If you work outside the house, you still come home and are in charge of dinner and the children and the social life and the laundry.... Typically, a woman won't rest until the whole world can see that she is exhausted, until everyone else gives her permission to stop. What a woman has to do is give herself that permission.
GEORGIA WITKIN-LANOIL, The Courier, September 16, 1984
1 likes
---
Women have traditionally been either put on pedestals or damned as the source of all sexual temptation and sin. These are two sides of the same coin, since both place women in a nonhuman role. Playboy has opposed these warped sexual values and, in so doing, helped women step down from their pedestals and enjoy their natural sexuality as much as men.
HUGH HEFNER, Playboy, January 1974
1 likes
---