LONELINESS QUOTES II
quotations about loneliness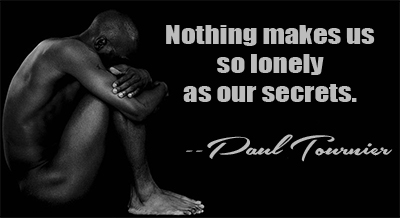 Confronted by too much emptiness ... the brain invents. Loneliness creates company as thirst creates water. How many sailors have been wrecked in pursuit of islands that were merely a shimmering?
MARGARET ATWOOD, The Year of the Flood
5 likes
---
We are all alone, born alone, die alone, and -- in spite of True Romance magazines -- we shall all someday look back on our lives and see that, in spite of our company, we were alone the whole way.
HUNTER S. THOMPSON, The Proud Highway
5 likes
---
I see around me games and fun but I'm not asked to play.
Whence this awful loneliness amid life's grand buffet?
ROBERT H. OLANDER, The Traveler and Other Poems
5 likes
---
Any decent society must generate a feeling of community. Community offsets loneliness. It gives people a vitally necessary sense of belonging. Yet today the institutions on which community depends are crumbling in all the techno-societies. The result is a spreading plague of loneliness.
ALVIN TOFFLER, The Third Wave
4 likes
---
Solitude is dangerous for active minds. We need men who can think and can talk, around us. When we are alone for a long time, we people space with phantoms.
GUY DE MAUPASSANT, "The Horla"
4 likes
---
The feeling of loneliness is unique to humans. A tree or a bird may seem to be lonely, but this is an attribute bestowed by the person making the observation. The tree or the bird is incapable of perceiving loneliness. This feeling occurs when a person is alone, and, moved by his emotions, associates his own circumstances with those of the bird or the tree that he sees before him. Since this feeling entails an element of self-examination, it is not a purely objective observation. The feeling of loneliness produced is thus a form of aesthetics, in that while observing one's external environment, one is at the same time examining the self that is located within it, and to a certain extent this is an affirmation of one's own personal worth.
GAO XINGJIAN, speech presented on receiving the Golden Plate Award at the Forty-first International Achievement Summit of the American Academy of Achievement, Jun. 8, 2002
4 likes
---
Loneliness doesn't have much to do with where you are.
HUGH HEFNER, Esquire, Jun. 2002
3 likes
---
It's paradoxical that where people are the most closely crowded, in the big coastal cities in the East and West, the loneliness is the greatest.
ROBERT M. PIRSIG, Zen and the Art of Motorcycle Maintenance
3 likes
---
Loneliness is the poverty of self; solitude is richness of self.
MAY SARTON, Journal of a Solitude
3 likes
---
They're sharing a drink they call loneliness
But it's better than drinking alone.
BILLY JOEL, "Piano Man", Piano Man
3 likes
---
Loneliness is the human condition. Cultivate it. The way it tunnels into you allows your soul room to grow. Never expect to outgrow loneliness. Never hope to find people who will understand you, someone to fill that space. An intelligent, sensitive person is the exception, the very great exception. If you expect to find people who will understand you, you will grow murderous with disappointment. The best you'll ever do is to understand yourself, know what it is that you want, and not let the cattle stand in your way.
JANET FITCH, White Oleander
3 likes
---
Even to loneliness there is an end, for those who are lonely enough, long enough.
THEODORE STURGEON, "Saucer of Loneliness"
3 likes
---
Is it really possible to avoid loneliness, or to keep it in control? Surely. The matter is wholly personal. The way to begin is, oddly enough, by learning how to be impersonal, to stop the eternal concern for oneself, in caring more and more for the things of interest outside. For loneliness, though it may seem unselfish, is really a kind of selfishness. It is emphasis of self even while being a depreciation of self. If the lonely people would only stop thinking about themselves they would cease to be lonely.
JOHN DANIEL BARRY, "Loneliness", Reactions and Other Essays Discussing Those States of Feeling and Attitude of Mind That Find Expression In Our Individual Qualities
2 likes
---
Loneliness was an unsatisfied thirst for illusion.
KOBO ABE, The Woman in the Dunes
2 likes
---
Physical distance between people has nothing to do with loneliness. It's psychic distance.
ROBERT M. PIRSIG, Zen and the Art of Motorcycle Maintenance
2 likes
---
There was nothing lonelier than a man with a million friends.
WILLIAM SHATNER, The Ashes of Eden
2 likes
---
Many of the loneliest people in the world have plenty of company. Their lives are full of social activity. They are always doing. Sometimes they are like hunted creatures. The hunted look one can often see in their eyes. They would be astonished, perhaps resentful, if they were told that they were themselves the hunters. Sometimes they blame the people about them. Sometimes they blame the conditions of life. Themselves they never blame. With longing, they look out on the world as if seeking for someone to give help. They even become reproachful and say there is no one with sympathy for them or understanding. And yet help is always with them, waiting for a chance, in the inner consciousness.
JOHN DANIEL BARRY, "Loneliness", Reactions and Other Essays Discussing Those States of Feeling and Attitude of Mind That Find Expression In Our Individual Qualities
2 likes
---
Alone, amid the wide and desert world,
Without some heart to echo to our own,
How fev'rish all the pomp and play of life!--
There is a solitude that lifts the mind
To lofty things -- seclusion from the rush
And stir of the unfeeling crowd, whose days
Reap scarce a thought to sanctify their flight.
Far from the city din, may Wisdom haunt
Her lone retreats, and yet not live alone;
For is there not the fellowship of books
Divine, the company of kindling thoughts,
And all that Nature yields a grateful mind?
This is not loneliness: to look around
The peopled world, and 'mong its myriad hearts
To find no sympathies to nurse our own,
Oh, this is loneliness! that solitude
Of soul, which makes the world a desert seem.
ROBERT MONTGOMERY, "Loneliness", Religion and Poetry: Being Selections Spiritual and Moral
2 likes
---
I felt a haunting loneliness sometimes, and felt it in others--young clerks in the dusk, wasting the most poignant moments of night and life.
F. SCOTT FITZGERALD, The Great Gatsby
2 likes
---
There is no God, no universe, no human race, no earthly life, no heaven, no hell. It is all a dream, a grotesque and foolish dream. Nothing exists but you. And you are but a thought--a vagrant thought, a useless thought, a homeless thought, wandering forlorn among the empty eternities!
MARK TWAIN, "The Mysterious Stranger", The Complete Short Stories
2 likes
---