PARENTHOOD QUOTES
quotations about parenthood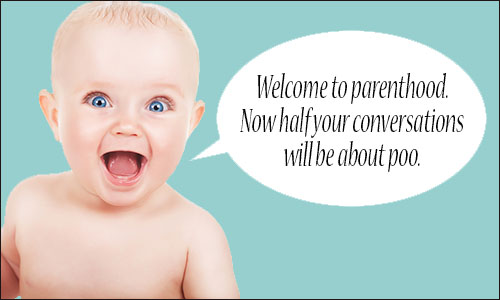 The trouble with the family is that children grow out of childhood, but parents never grow out of parenthood.
EVAN ESAR, The Comic Encyclopedia
2 likes
---
If you would have your son to walk honourably through the world, you must not attempt to clear the stones from his path, but teach him to walk firmly over them -- not insist upon leading him by the hand, but let him learn to go alone.
ANNE BRONTË, The Tenant of Wildfell Hall
1 likes
---
I've come to realize that making it your life's work to be different than your parents is not only hard to do, it's a dumb idea. Not everything we found fault with was necessarily wrong; we were right, for example, to resent, as kids, being told when to go to bed. We'd be equally wrong, as parents, to let our kids stay up all night. To throw out all the tools of parenting just because our parents used them would be like making yourself speak English without using ten letters of the alphabet; it's hard to do.
PAUL REISER, Familyhood
1 likes
---
Parenting is the greatest of hum-a-few-bars-and-I'll-fake-it skills.
STEPHEN KING, Duma Key
1 likes
---
You know how parents rattle on to you about, "Oh, you won't believe your life will never be the same," and you think, Why can't these people just get over it? All they're doing is yakking about their kids. It's such a bore. And then you have kids and you just want to do the same thing.
UMA THURMAN, Good Housekeeping, August 2010
1 likes
---
For many, parenthood is a part of successfully completing an important stage in life. As couples begin to see and understand the passage of their own lives, the need to pass along life experiences to new generations enhances the meaning of life.
ANIRUDHA MALPANI, How To Have A Baby: Overcoming Infertility
1 likes
---
Parenthood remains the greatest single preserve of the amateur.
ALVIN TOFFLER, Future Shock
0 likes
---
You know, once you give birth, once you have kids, you realize what's important in life, and you realize it's really not difficult to be a good person. And so when people aren't good around me, I tend to move away from that. There are so many good people in the world, and you want to surround your children with that.
PAMELA ANDERSON, attributed, Babies Are Special
0 likes
---
Mother love is the most powerful, the most irrational force on earth, even more powerful than sexual love. However, one does lead to the other, so best not to spurn the former.
RITA MAE BROWN, Full Cry
0 likes
---
Not having children makes less work--but it makes a quiet house.
SUSAN GLASPELL, Trifles
0 likes
---
Selective ignorance, a cornerstone of child rearing. You don't put your kids under surveillance: it might frighten you. Parents should sit tall in the saddle and look upon their troops with a noble and benevolent and extremely nearsighted gaze.
GARRISON KEILLOR, Leaving Home
0 likes
---
Two people who know they do not understand each other,
Breeding children whom they do not understand
And who will never understand them.
T. S. ELIOT, The Cocktail Party
0 likes
---
The hardest part about parenting is when I have to be The Dad--aka the Fun-Sucker--as opposed to being a friend.
JAMES PATTERSON, Family Circle, July 2011
0 likes
---
The duty of Parents to their Children does not terminate in giving them existence.
WELLINS CALCOTT, Thoughts Moral and Divine
0 likes
---
Sometimes in the past when I played something might make me lose focus, or I would go home after a game where I thought I could have played better and I would let it hang over my head for a long time when it shouldn't. But now, being a parent, I go home and see my son and I forget about any mistake I ever made or the reason I'm upset. I get home and my son is smiling or he comes running to me. It has just made me grow as an individual and grow as a man.
LEBRON JAMES, Seattle Post-Intelligencer, December 10, 2005
0 likes
---
To be perfectly, brutally honest, those of us who are still carrying diapers everywhere we go are not at our most scintillating time of life.... We need to remember that at one time in our lives, we all had senses of humor and knew things that were going on in the world. And if we just keep our social networks open, there will be people ready to listen when we once again have intelligent things to say.
LOUISE LAGUE, The Working Mom's Book of Hints, Tips, and Everyday Wisdom
0 likes
---
Parenthood is a lot easier to get into than out of.
BRUCE LANSKY, attributed, Just Like Dad Says: A Book of Dad's Wit
0 likes
---
Welcome to parenthood. Now half your conversations will be about poo.
ANONYMOUS
0 likes
---
No one is ever quite ready; everyone is always caught off guard. Parenthood chooses you. And you open your eyes, look at what you've got, say "Oh, my gosh," and recognize that of all the balls there ever were, this is the one you should not drop.
MARISA DE LOS SANTOS, Love Walked In
0 likes
---
Parenthood is a trial-and-error process based on reading one's own and the child's cues. It is working toward clarity and consistency, but also being able to admit one's mistakes, face one's weaknesses, and change as the child changes.
ELLEN GALINSKY, The Six Stages of Parenthood
0 likes
---